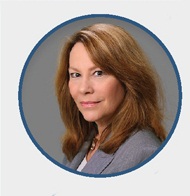 Biographic Information
Degrees
M.A., M.Ed. Teachers College, Columbia University in Counseling Psychology
M.A., Ph.D. Hofstra University in Clinical and School Psychology (awarded with distinction)
License/Certification:
Psychologist : NewYork State, 1983
School Psychologist: New York State, Permanent certification, 1980
Diplomate of the American Board of Psychological Specialties in Family/Marital/Domestic Relations Psychology issued by the American College of Forensic Examiners in May,1997.
Post-doctoral training as a Collaborative Specialist (Family Specialist and Child Specialist),Parent Coordinator, and Mediator .
Affiliations:
American Psychological Association
New York Association of Collaborative Professionals
International Association of Collaborative Professionals
The American College of Forensic Examiners
Clinical Experience:
Private practice treating adolescents, individuals, couples and families. Particular expertise in: interpersonal relationships, communication, marital and divorce counseling, parenting skills, anxiety and depressive disorders.
North Shore University Hospital-LIJ, Manhasset, N.Y: Allied staff member in the department of psychiatry since 1996. Taught classes in empathic listening to graduate psychology and psychiatric residents.
Seminary, Huntington, N.Y: Psychologist and consultant since 2002. Individual counseling with seminarians. Conducts psychological evaluations of candidates for the seminary and diaconate programs.
Hofstra University School of Law, Hempstead, N.Y.: Adjunct Faculty. Interdisciplinary course entitled Collaborative Family Law Seminar
Prior Academic Experience:
Hofstra University, Hempstead, N.Y.: Associate Adjunct Professor in Psychology. Taught undergraduate courses in Child, Adolescent, Personality, Abnormal, Social, Human Sexuality, and Introductory Psychology.
Sarah Lawrence College, Bronxville, N.Y.: Adjunct Faculty. Taught courses in Client-Centered Therapy to graduate students in Human Genetics department.
Purchase College, SUNY, N.Y.: Adjunct Faculty. Taught Child and Adolescent courses in Continuing Education department.
Inns of Court and the LI chapter of the New York Association of Collaborative Professionals: Lectured to the Matrimonial Bar on empathic listening for lawyers.
Prior Clinical Positions:
Hofstra University Counseling Center: Associate Director. Supervised doctoral psychology interns and provided counseling and crisis interventions for students, faculty and staff.
Bio-Behavioral Psychiatry in Great Neck, N.Y: Psychologist. Provided behavioral therapy to clients with Obsessive-Compulsive and Body Dysmorphic Disorders.
Booth Memorial Hospital, Flushing, N.Y. Provided outpatient psychotherapy services to clinic population.
Pilgrim State Psychiatric Center, West Islip, N.Y. Provided psychological services to in-patient psychiatric population.
Publications:
The theoretical model: Diagnostic assessment and placement in prevention treatment mode by school personnel. Journal of Drug Education, l7 (l), 59-67.
Development of self-esteem as a function of familial reception. Journal of Drug Education, Vol. l5 (3).
The Relationship of Obsessive Compulsive Disorder and Compulsive Traits to Field Dependence/Independence, Dependence, and Anxiety. Doctoral Dissertation (unpublished).
Obsessive-compulsive disorder versus compulsive personality traits. Symmetry, l (2), l.