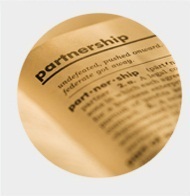 Helpful Definitions
Family Specialist: Guides Couple through divorce process to reduce conflict, manage emotional reactions, and promote health of post-divorce family. Enhances team effectiveness and efficiency.
Child Specialist: Meets the children and helps them express their feelings, hopes and concerns about divorce. Considers children's special needs and provides information to consider based on those needs. Communicates these issues to the parents and the team in order to facilitate drafting a plan for the future which addresses these concerns.
Mediator: A neutral specialist in a non-litigated process who helps parties resolve key issues in a matrimonial divorce process.
Parent Coordinator: Approved court appointed specialist to help parties resolve intractable disputes in accordance with settlement agreements and stipulations.
Divorce Counselor: Specialist in interpersonal relationships, child development, and divorce literature who helps individual, couples and/or families negotiate the process of divorce before or after the divorce process has been initiated.
Consultant: Helps individuals and attorneys prepare for divorce process by taking into account psychological variables.
Individual Therapy: Helps individuals better understand their behavior, thoughts, feelings and perceptions. Explores strategies to help individuals resolve problems and cope with the demands and stresses of life.
Couple Counseling: Helps couples understand their conflicts and problems within the context of their relationship. Explores strategies to help them better address their disputes.