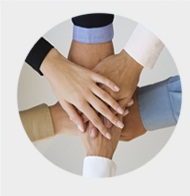 Collaborative and Mediation Practice
Family Specialist; Child Specialist; Parent Coordinator; Mediator, Divorce Counselor, Psychoeducational Consultant for Matrimonial Attorneys. Civil Collaborative Practice for disputes in Trusts and Estate Law, wills, family disputes, business contracts.
Collaborative Divorce Practice
When you married, you thought it would be for life. But no matter how hard you've tried, the incompatibilities between you and your partner could not be bridged. So now that the decision to divorce has been made, how you go about it becomes crucially important.
I have specialized training and skills that can help you manage the emotional turmoil and minimize destructive communication patterns, making the transition process less difficult.
This is a time of emotional upheaval. Help and understanding can be provided for feelings of:
Sadness/grief
Loss
Fear
Anger
Love
Relief
As a specialist in divorce, I can help you understand the stages of adjustment for you and your children as you keep an eye on long-term goals for your family. You can be helped to transition through the stages of divorce, including:
Shock/denial
Pain/confusion
Hope/bargaining
Letting go/ forgiving/accepting
Growth/ new beginnings
New beginnings include:
Insuring that your children are happy and well-adjusted
Developing new skills and careers
Engaging in positive communication to resolve disputes
Entering into new romantic relationships
Dancing at your children's weddings and sharing your children's joy at the birth of grandchildren
Children of different ages react differently to the news that their parents are separating. You will need to consider:
When to tell them
How to tell them
What reactions to expect
In making these judgments, you will need to take into account their different ages, their individual personalities and their special needs. I can provide the counseling and information that will enable you to make these judgments more comfortably and with greater confidence. We can explore:
Parenting schedules that revolve around your children's individual needs and ages.
Parent-effectiveness training skills
Behavioral interventions
Intervention with schools
Listening skills
With guidance, most families will transition successfully into a new family structure. Together we can:
Explore the complex relationships in your life
Discover attitudes and assumptions that underlie your emotional reactions
Learn how to listen and communicate empathically
Use cognitive behavioral and behavioral techniques to forge new and better patterns of responding
Utilize relaxation exercises and other strategies to defuse painful emotional reactions
Identify trigger areas for you and your spouse
Focus on alternate communication skills to help you negotiate a settlement and more effectively deal with conflicts that will inevitably arise in the future.
Civil Collaborative Practice
You thought that you would be able to resolve conflicts over inheritances and business disputes without the assistance of others. But lingering resentments, emotional ties, and different personalities have resulted in disputes that seem to be impossible to resolve without litigation. As a specialist in Civil Collaborative Practice, I can help you acquire psychological insights and communication skills that will enable you to resolve your disputes more effectively and without the need for court intervention.